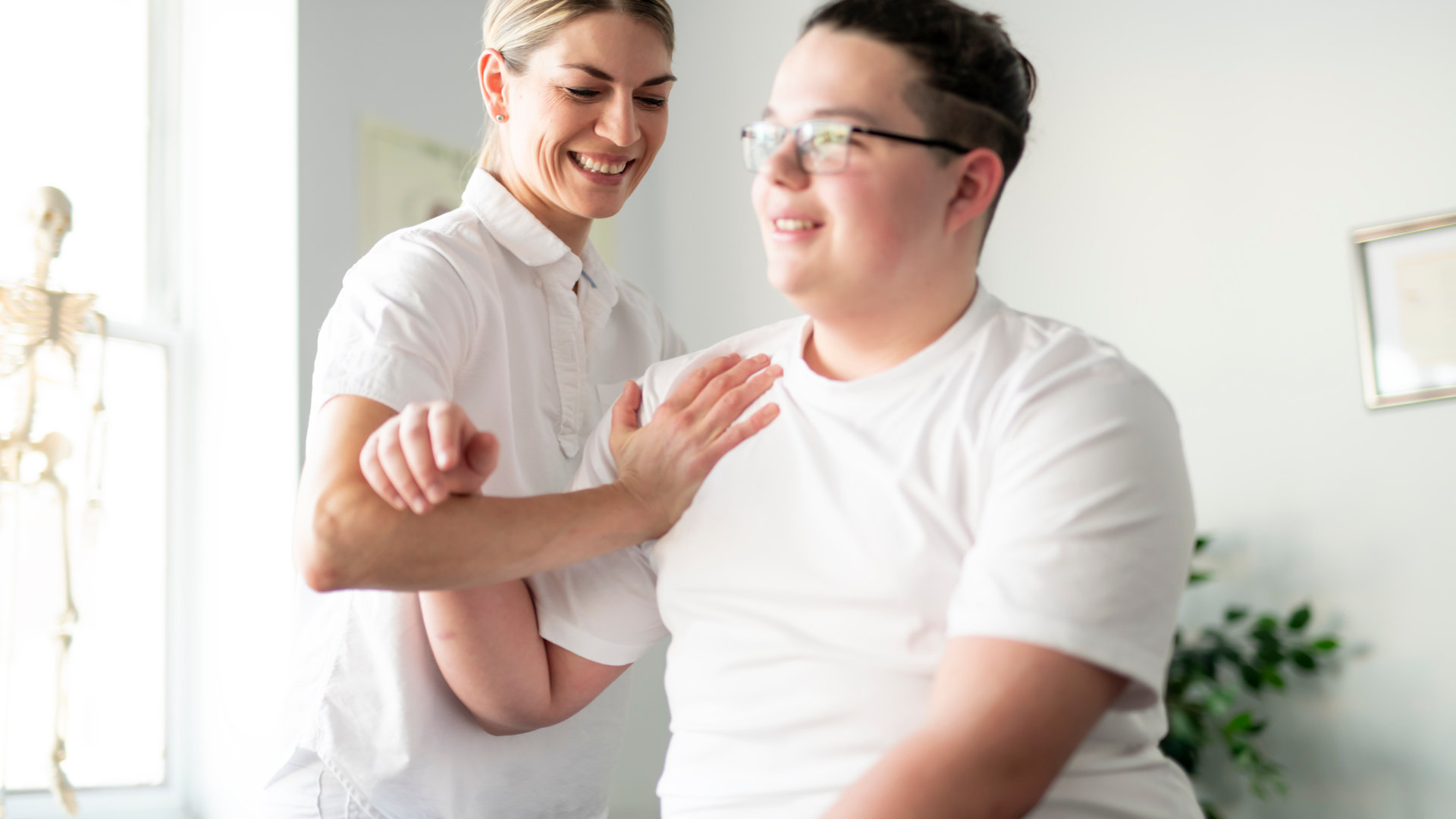 Occupational therapists (OTs) and are highly skilled healthcare professionals who help people adapt to injuries and illnesses. The term "occupational" is a bit of misnomer because not all OTs focus on work activities.
You'll find them in nearly every medical field, including orthopedics, neurology, pediatrics, mental health, geriatrics, and oncology. They often serve patients who need to recover the ability to perform activities of daily living. Some seriously ill COVID-19 patients who had lengthy hospital stays learned to bathe and dress themselves again with the help of OTs.
Like physical therapists, they help people increase strength and flexibility, usually in the upper extremities. OTs can also assess a patient's social and communication skills and recommend ways to improve them.
Educational requirements are stringent. Candidates need to graduate at a master's or doctoral level from an occupational therapy program and be accredited by the American Council for Occupational Therapy Education (ACOTE).
Those that also pass an exam administered by the National Board for Certification in Occupational Therapy (NBCOT) have OTR instead of OT after their names. Then after all that, OTs must be licensed by their local states. Most states require continuing education for OTs to maintain their licenses.
In workers' compensation, OTs wear a lot of hats. You'll find them assigned to claims with upper body injuries, including cumulative musculoskeletal injuries of the hands and arms. They also perform job analyses and recommend ergonomic changes, accessibility and assistive technologies, and work accommodations to facilitate return to work.
Naturally, at ATF Medical OTs usually work on complex claims, including spinal cord injuries, falls, traumatic brain injuries, severe burns, and crush injuries. OTs evaluate the injured worker's condition, their home and family situation, and recommend ways to restore as much independence and functionality along with the highest quality of life as possible.
For example, our Director of Rehab Technology Edwina Murphy, OT, ATP developed a way to prevent wounds. ATF Medical's Pressure Injury Prevention Program identifies areas where pressure injuries are developing or are likely to develop and recommends ways to avoid painful wounds.
OTs at ATF Medical work on adaptive housing solutions, assessing the home, evaluating the injured individual. They stay up to date on the plethora of assistive technologies, adaptive equipment, emerging accessibility tools, and home renovation designs. Their expertise makes them valuable members of the team that decides on the best most efficient and cost-effective adaptive housing solutions.
This is part of a series defining some of the acronyms and terms in our industry.  If there is one you want us to explain, please email rwyche@atfmedical.com.