Learn a little more
ABOUT US
and how we work
A Collaborative Provider
ATF Medical is a medical equipment and supply company that provides comprehensive, clinically based equipment and adaptive housing solutions to fulfill workers' compensation claims. We are dedicated to improving the lives of injured workers—especially those with complex or catastrophic injuries—by equipping them for independence and the highest functional outcomes.
Most companies specialize in specific product lines, forcing busy claims managers to figure out all the equipment a case needs, order items from multiple vendors, coordinate delivery, and arrange patient education.  ATF Medical provides all the equipment and adaptive housing solutions a complex or catastrophic claim requires.  Whether it's a hospital bed, standing wheelchair, or a sip-and-puff power chair, we find the right equipment, work with your injured worker and take care of all the equipment services.
ATF Medical boasts an inhouse team of highly trained and experienced assistive technology and rehab specialists, occupational therapists and adaptive housing experts who collaborate with adjusters and case managers to select the best solution for the case, order and deliver all the equipment, and educate injured workers and their caregivers on its use. Their efforts are supported by a team of long-term partners so we can supply any claim anywhere in the United States.
Support continues for the life of the claim.  We maintain and service the equipment and stay in close touch with the injured worker to make sure everything is on track to achieve desired outcomes.  Ongoing monitoring supports their journey to independence, anticipates needs, and detects changes in a person's condition.
Your ATF Medical Coordinator keeps you apprised of all developments so you know your injured worker's needs are being met and can follow their recovery, set reserves and best manage the claim. We are known for our stellar service and clear, frequent communication – with customers and injured workers.
Our business model provides substantial savings to our customers without compromising care, quality or service.  We balance what is reasonable and clinically necessary to identify cost-effective solutions.
Some companies sell equipment; we equip injured workers for maximum independence and functionality.
Headquartered in Newnan, Georgia, ATF Medical can be reached 877-880-4283 or www.atfmedical.com and you can refer a case to referrals@atfmedical.com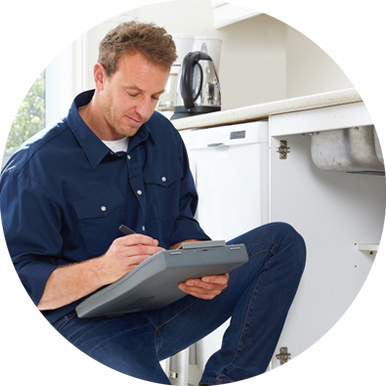 Our Professionals
ATF Medical has cultivated a superior, inhouse team of mobility, rehab and adaptive housing professionals.
ATF Medical's staff includes Assistive Technology Professionals (ATPs), Occupational Therapists (OTs), Certified Rehab Technology Specialists (CRTS), and Certified Durable Medical Equipment Specialists (CDMEs) who conduct comprehensive evaluations for each injured worker and draw from a vast array of products to recommend optimal solutions.  These specialists also work alongside the company's general contractor, Certified Environmental Access Consultant (CEAC), Certified Aging-in-Place Specialists (CAPs), and those holding Executive Certificates in Home Modifications (ECHM) to create cost-effective adaptive housing solutions.  In addition, ATF Medical has a deep organization of long-term partners enabling us to provide services nationwide.
Our therapists explain the benefits of the equipment, fit injured workers, and teach them and their caregivers how to use it. We check back after a month or so to make sure the injured worker is satisfied with its performance and that the equipment is on track to produce the desired clinical outcomes.
Specialists also service and maintain equipment and monitor the injured worker's progress.  We alert adjusters to changes in a person's condition and other situations that may require changes in therapy or DME. Our goal is to prevent unnecessary hospitalizations, surgeries or other medical costs.

Getting
Started
Working with ATF Medical couldn't be easier.  Just email your referral to referrals@atfmedical.com or call 877-880-4283. You'll hear from us within 2 hours.

Clinical Cost
Control
We provide outcomes-driven solutions based on in-depth clinical assessments of the injured worker's condition and home.  Our all-encompassing, cost-effective recommendations focus on safety, increasing functionality and independence, and helping your injured worker live their best life.

Lifelong
Involvement
ATF Medical stays involved from the initial referral throughout the life of the claim. We deliver and set up the equipment, educate on its use, and return later to make sure it's producing the desired outcomes.  We also proactively maintain and repair equipment, anticipate needs and recommend changes to prevent complications.

Communication
You'll have your own coordinator who manages every aspect of the equipment and housing needs and communicates every action with you and the injured worker, answering their questions and helping them make the best use of the equipment.